Located on Main Street in Historic Carthage
We are a small shop that sells ……. candy!  We also have hand dipped ice cream, sundaes, shakes and malts, floats, cotton candy, sno-cones, coffees, pastries,  popcorn, balloons, and gift arrangements.  We support Middle Tennessee products by serving Calfkiller coffee from Sparta, TN.  We have a selection of nostalgic candy, with treats from the decades dating back to the 1940s, 50s, 60s, 70s, and 80s.  We love to hear our customers reminisce about our candy and the memories it evokes.
Free Wi-Fi available in store!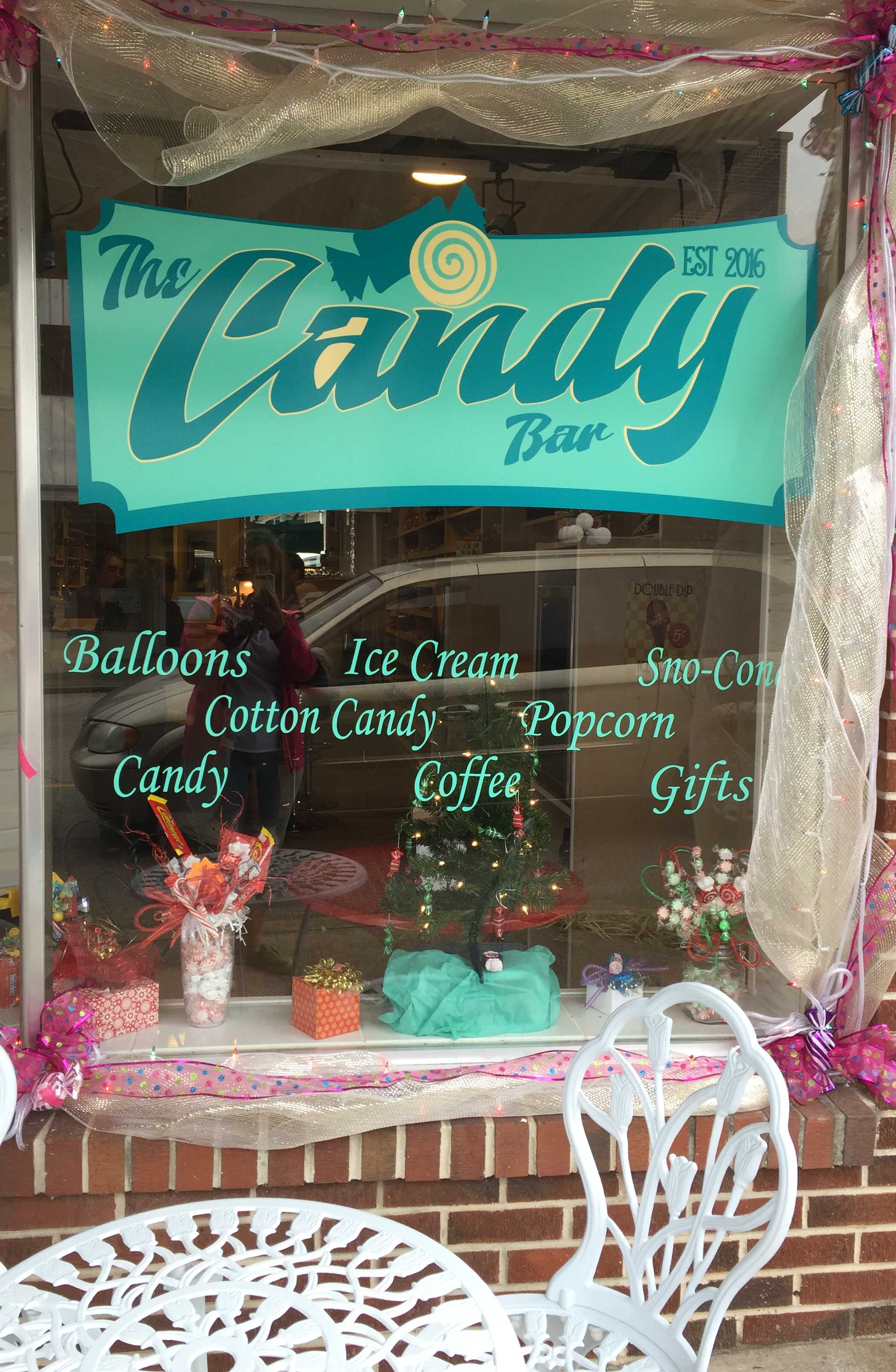 Monday – Friday:  11:00 am – 9:00 pm
Saturday:   9:30 am – 6:00 pm
Sunday:   Closed
315 N Main Street, Carthage, TN 37030